GMB has changed to Google Business Profile Management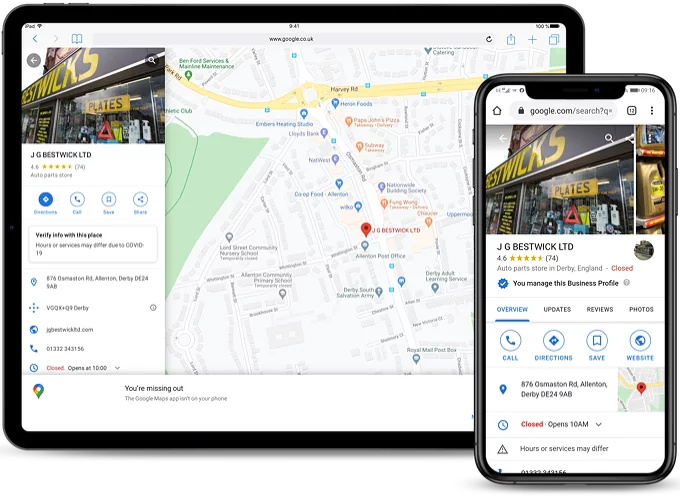 How GMB Page
Management
Helps Your Business
Making your Google Business Profile Management easy yet professional and to a standard which positively reflects your business can be confusing. As a business owner you most likely do not have the time needed to navigate the hassle of claiming ownership, correcting information and ensuring your listing shows in the right searches.
Our Google Business Profile Management services equally suit both small businesses and larger enterprises.  Our expert approach gives you the listing to really help sell your business, and we are on hand to provide support with our specialist knowledge. As a recognised Google Business Profile Management provider, your GMB listing is in safe hands.
Three
Easy
Steps To Full Google My Business Optimisation
According to a recent study, 84% of searches are discovery, while 16% are direct
When someone finds your business listing, make sure it positively reflects you service!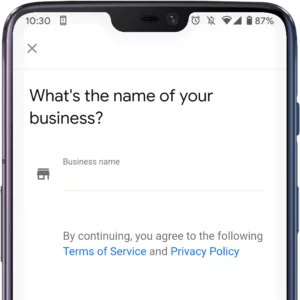 Looking to create a new Google business listing or maybe looking to gain access to an existing listing for your business? Our status as a Google Business Profile Management provider means we are able to help you get up and running with minimal trouble to yourself.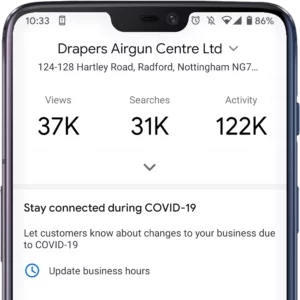 Is your listing is hitting the right audience? We can help ensure your business shows up under correct search terms and has up-to-date information. We have the skills and knowledge to make sure your first impression is the best one through our Google Business Profile Management.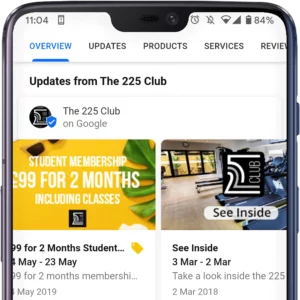 'People remember 80% of what they see and only 20% of what they read' Our Google Business Profile Management Ads service provides further enhancement to your listing with posts that highlight your services and products. Visually rich imagery makes your listing stand out.
Free Advice, Trials & No Obligation Demos
'Zero Click'
Searches And Your Business Listing
Online research finds that more than 50% of Google searches ended without a click to other content. These searches, where you search Google and find all the information you need are called 'zero click searches'.
With the current trend for 'zero click' and 'near me' searches, it is important for the modern business to have this base covered. It means ensuring that your Google Business Profiel Management listing is up to date and as feature rich as possible. The internet and the way people search is ever changing. Your business needs to keep up with the trends and we at Local Exposure can help you capitalise on local search.
The other 50% which click through and leave Google are obviously equally important, this is where great web design services come in.
GMB has changed to Google Business Profile Management